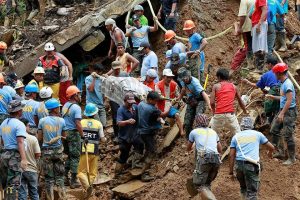 (Picture is quoted from gogetfunding.com)
September 2018,
typhoon Ompong devastated northern Luzon.
Terrible landslides happened in the mountain areas and over 100 people died and many are still reported to be missing…
In the city of Baguio, electricity, water and internet were all restored.
It seems as if nothing happened…
However,
many people are still being searched for in Itogon, Kabayan and other devastated areas…
What is CGN(Environmental NGO)…??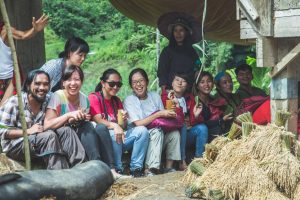 The Cordillera Green Network, Inc. (CGN) is an environmental NGO based in Baguio City, the Philippines. Since 2001, CGN has been working to help transform communities in the Cordillera mountain region into models of sustainable resource management.

Quoted from Cordillera Green Network(CGN)
One of the CGN enterprises is educating farmers about
"Agro-forestry" – a combination of planting Arabica coffee and other crops.
This is for the expansion of farmers' income resources and forestry preservation.
Terrible condition…
Because of typhoon Ompong, some villages in Northern Luzon which cooperate with CGN had huge agricultural and financial damages.
The Department of Agriculture (DA) even reported a total loss of around USD 496 million (PHP26.7 billion) in damages in the entire Philippines only by this typhoon…
One of the areas affected is Sagubo village in Kapangan. Members of CGN and WALES visited the village to see the actual situation. Residents lost 100% of their livelihood in chayote and coffee…
For 6~8 months, they do not have any income…
Now, they are incurring debts to buy rice, vegetables and other basic needs…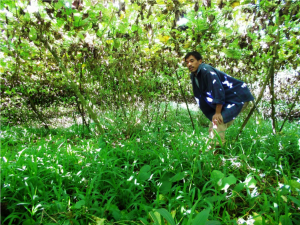 That was all green, full of chayote and plants.
However…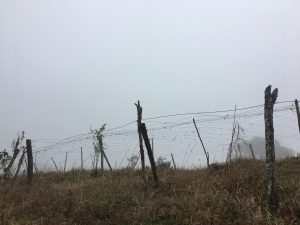 all of it had gone.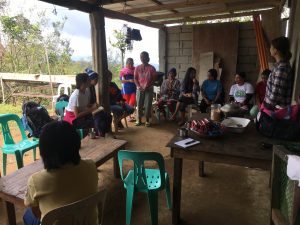 Some places posted on Facebook and other social media got support from different organisations but there are still many places that have not been able to get help because no information was given.
Sagubo village is one of these…
According to a personnel in CGN,
first-time donators should avoid giving out of kindness 0r without any knowledge of what people actually need. Sometimes, it may also be difficult for them to dispose of things that are not really necessary for their survival…
An actual area needs to be seen and we should know what is really needed. So that is why we visited the place in order to do proper support for their current situation.
"Rice" and "Vegetable seeds".
These are the answers of what they need now.
Among the many things they need like money, materials for construction, equipment for agriculture…etc,
"Rice" and "Vegetable seeds" are the absolute minimum of what they need to get for their survival.
"CGN+WALES" Support project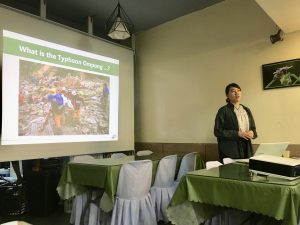 In order to give continuous support until they can harvest chayote and coffee beans, we are visiting English schools affiliated to BESA(Baguio English Schools Association).
Contents are
• Having a presentation about the situation in Sagubo village
• Asking donation for rice and vegetable seeds
• Asking donation of clothes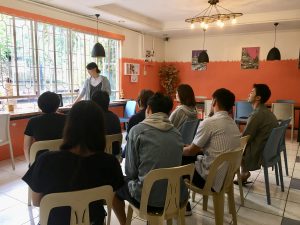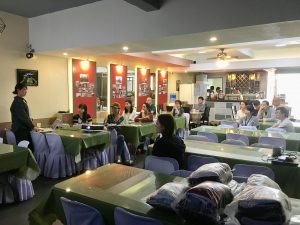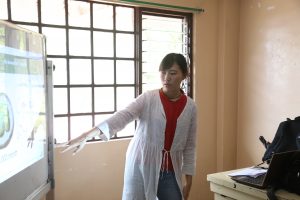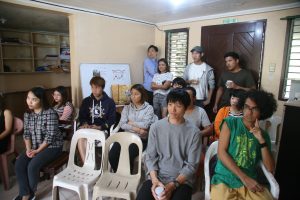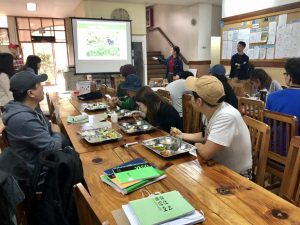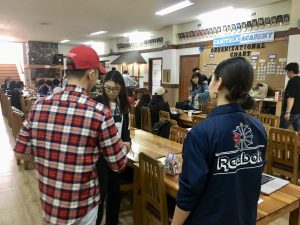 These will be placed in each school.
・Donation box for money
・Donation box for clothes
We will be waiting for your help until 2018.10.26.
Charity Tour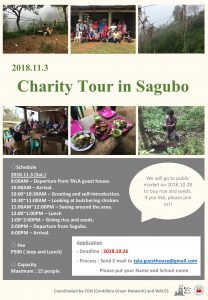 Not only will you donate but you can actually see how it will be delivered to the farmers through this tour on 2018.11.3.
We will invite students to buy rice and vegetable seeds with the donated money and visit the village and they can directly hand these to the farmers.
This is an event you cannot experience in an academy but you can experience it outside which is a meaningful thing you can learn from going abroad.