The number of students who include "overseas" in their study options, such as studying abroad, transferring to a foreign university, or graduating from high school is increasing year by year.
As of 2020, it is said that 100,000 people, or about 3% of all university students, are using the leave system for various reasons such as long-term internships and study abroad. Students who are on leave can come to WALES for the purpose of developing their basic English skills before long-term study abroad or work holidays.
This time, we will interview Tomoka (22 years old).
After taking a year off from a private university in Japan, I decided to study abroad at the BHMS, a private university in Switzerland, to study cooking.
I studied abroad in Baguio, Philippines to obtain the IELTS score required for admission.
Study abroad by taking a leave from university

–Please briefly introduce yourself。
Now I'm in my third year at a managed nutrition university in Chiba Prefecture, and I'm planning to take a year off to study at a university in Switzerland.
-What was the reason for your decision to study abroad when you're already in your third year?
Umm, the university I'm currently attending is a woman's university, but honestly, people relationship is troublesome (laughs). Also, the school itself was too boring …
Originally, my parents encouraged me to study abroad from a high school, but I've been refusing because
「I want to study in high school and college in Japan…」
「I don't want to leave my friends…
But lately, I was thinking about getting a job and my friends in the department just went to study abroad in Korea.
"Oh, after all, this is the option."
When I thought about the possibility of studying abroad again, I thought、it would be better to take a leave of before graduating, rather than after graduating..
– I originally wanted to study abroad, but I think the timing is the same. Is studying for controlled nutrition the purpose of studying for one year?
No, the major of the university where I study abroad is Culinary Arts, which is more like going to level up my cooking skills.
To be honest, seeking for job seems to be quite difficult if I only have knowledge about nutrition, so
I would like to increase my value by adding "knowledge + skills".。
After that, I wonder if there will be more choices if I can communicate in English after studying abroad.
– Ah so the purpose is to increase your market value. When I was a college student, I didn't think about that at all (laughs).
I thought about studying abroad as a language study, but it seems that the image of getting a job gets worse. So I wanted to study abroad related to my major in right now
The decision to study in Switzerland was also unexpected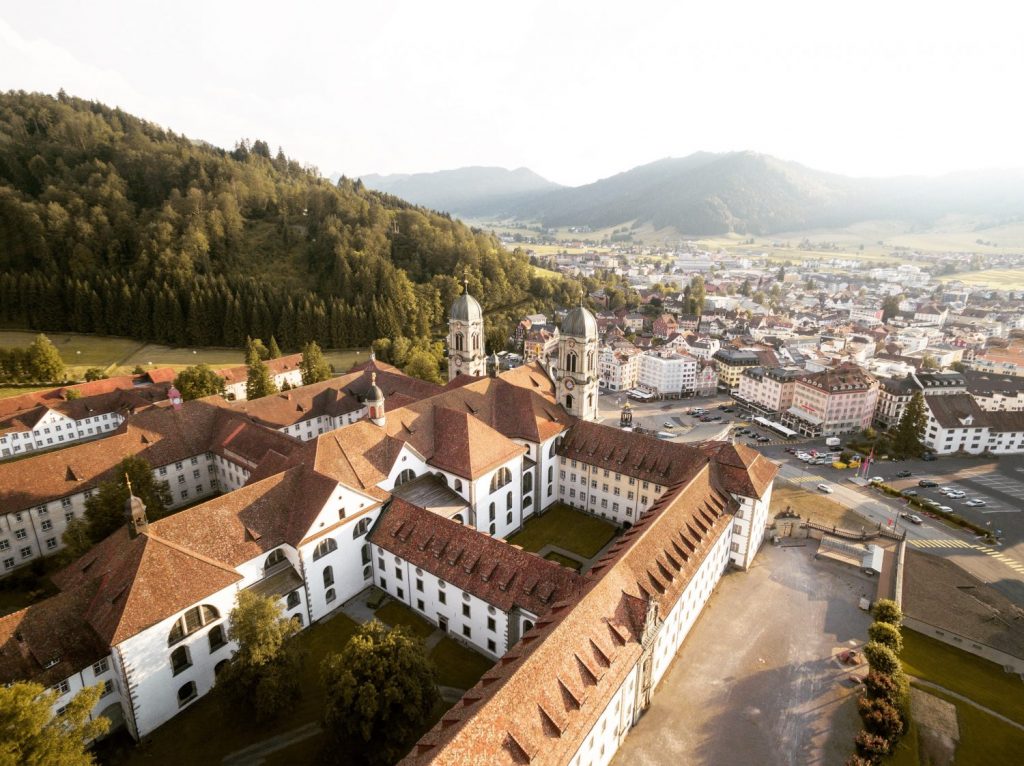 – So that's it. However, I think most people think of America, Canada, and Australia as a long-term study abroad. What made you decide to go to Switzerland?
Actually, I didn't think about Switzerland at first.
There were only two choices: America, which I yearned for during my school life, or Canada, where English accent is beautiful. Having only such a hope, I searched on the Internet and consulted with a study abroad agency, but there was no school that suit me.
Also, right after the terrorist attack in the United States, I was not feeling up.
Then, in the talk with the counselor, I was introduced at the end, saying, "Switzerland is also available ~", but it was surprisingly good, and I made a quick decision here (laughs). I think my parents liked it.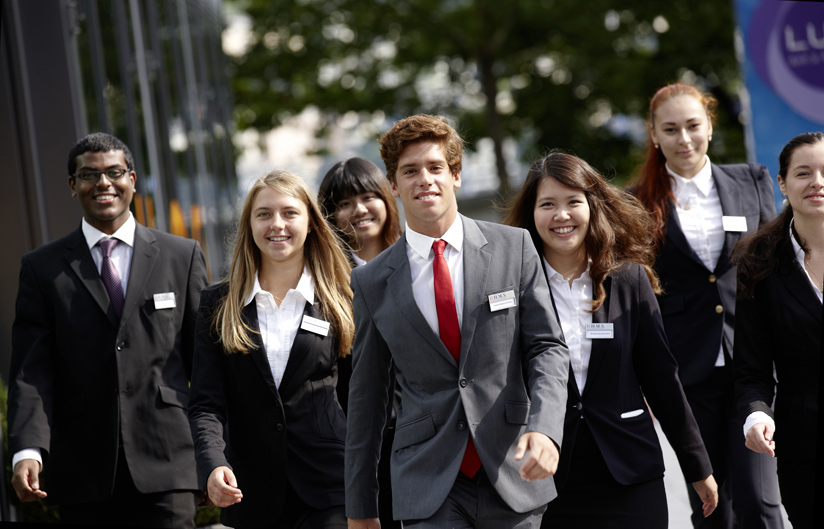 -It was an unexpected choice. What were you interested in?
First of all, Switzerland is very safe.
After that, rather than being decided by the country, the school itself called BHMS was attractive to me.
・Since the curriculum for the year is made up of 6 months of classroom attendance and 6 months of internship, not only knowledge but also skills from actual battle experience can be accumulated
・The internship is paid and the salary is high (it seems that you can get a good amount because there is a tip)
・I will wear a suit every day, so it's a formal image
etc. There are a lot of small details, but it was because I was in line with what I wanted to do.
IELTS abroad because Japanese schools are not strict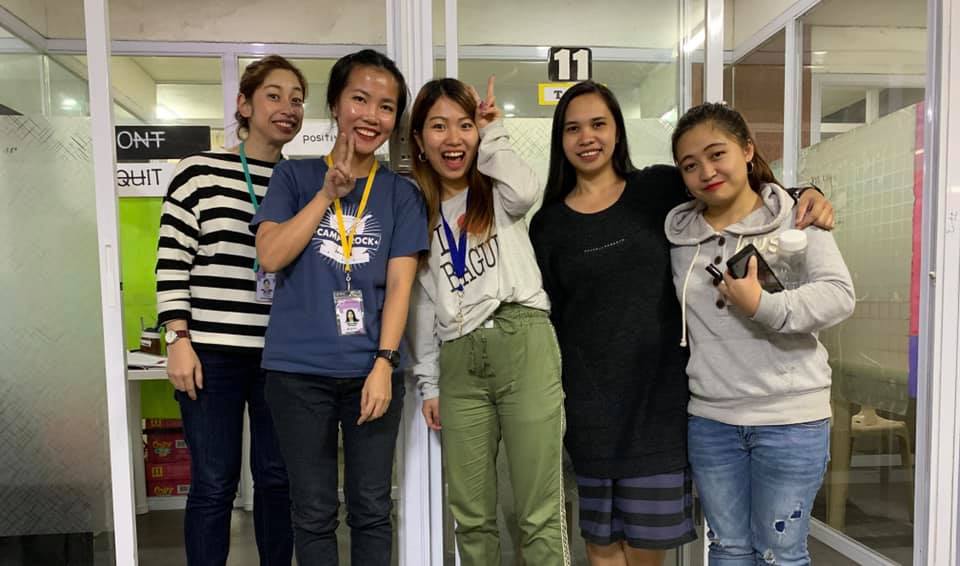 – What is the IELTS score required for admission?
Since I would like to enter this time in Diploma degree, 5.0 is the entrance requirement.
– What is your current score?
It was 3.0 at the time of enrollment, so I have to increase it by 2.0 in 3 months …
– Are there any reasons why you chose the Philippines to get the IELTS score? I thought there are other countries and also BHMS has an English preparation course.
I was thinking that I would start from the English course originally prepared by BHMS, but I was disappointed because the price was high and the criteria for entering there seemed to be strict.
After that, I enrolled in a place like a prep school in Japan and studied general conversation in English, but it's too bad. My teacher will tell me the answers to the test (laughs). After all, when I'm in Japan, I'm lazy because the environment around me is Japanese.
The study abroad agency recommended the Philippines or Malaysia, so I decided to go to the Philippines because I thought it would be best to have a one-on-one class.
– That's how it was. Is there any reason why you chose Baguio while there are various regions in the Philippines?
In my personality, it was said that it's better to get rid of Cebu because I will only play (laughs). I think I can do it properly when I go there (laughs).
I didn't know either, but I was worried about Baguio or Clark being recommended. Both have advantages and disadvantages.
Clark
Advantage: Near the airport. There are native teachers.
Disadvantage: Many Japanese. There are many young children.
Baguio
Advantage: A good nationality ratio. There are many serious students.
Disadvantages: It takes 4 to 6 hours from the airport.
So, finally, when I asked the agency person, "Which do you think you would go?", And Baguio's answer came back, so I chose it.
Japanese employees come in handy in Switzerland …?!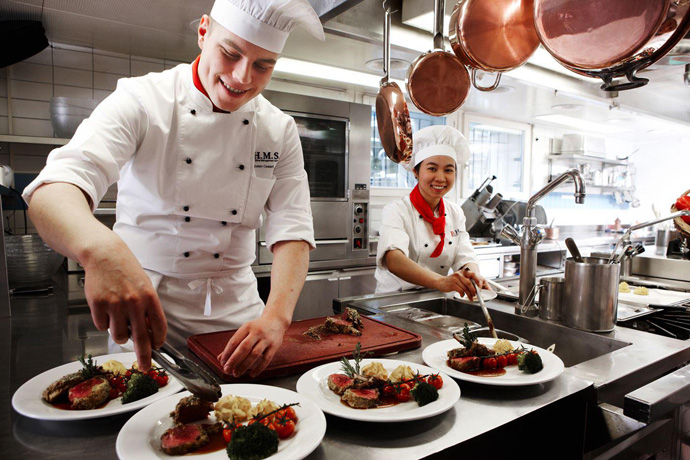 – Please tell us your future plan.
If I get the target score of 5.0 here, I plan to enroll in BHMS 3 months later. It's been a year's study abroad, so when I'm done, I'm going back to a Japanese university, and then I'm just looking for a job.
– Do you have any plans to work abroad?
I would like to gain experience at a Japanese company for three years, but if I have to go to Switzerland, something may change my plans. I also heard that there are many hotels and restaurants that are affiliated with Japanese travel agencies, so the Japanese people come in handy.
There are BHMS group companies that offer job placement in hotels all over the world, and about 90% of the graduates of this school seem to find employment overseas, so I think this is also possible.
Finally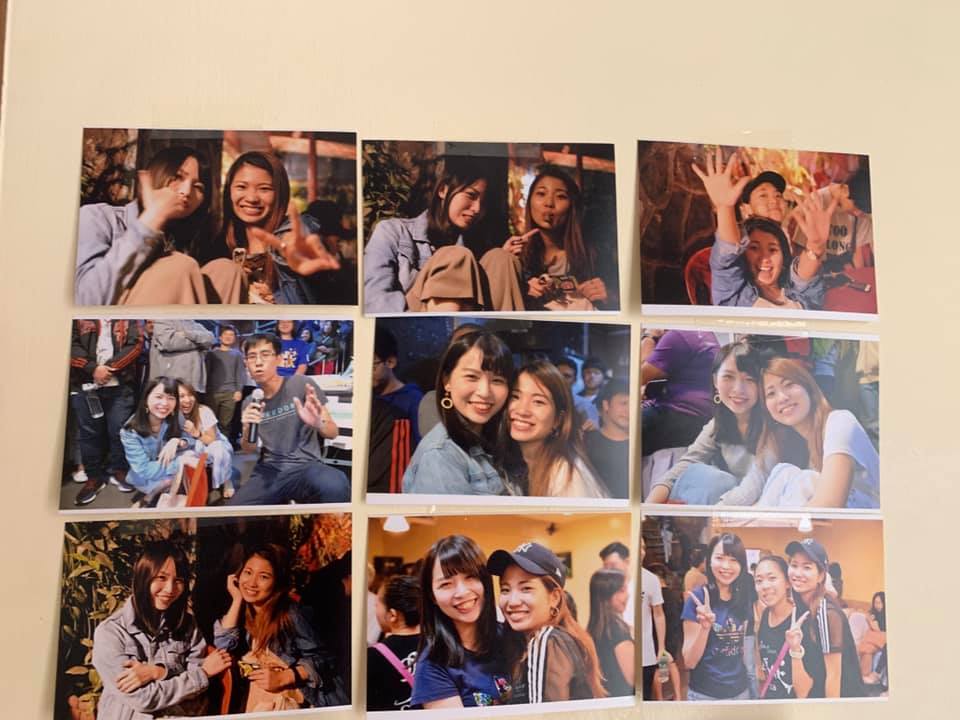 -Thank you. Lastly, if you have a comment, such as Tomoka, who will be studying abroad for a short term at a university, please leave a comment.
When I'm studying in college in Japan, I think it's very difficult to think about my friends around me, think about job hunting, and take time to devote my skills to school leave.
However, for those who want to work abroad or want to work in English, I think it is really worth spending a college life with highly conscious people in another country. .
During this study abroad in the Philippines, I was able to meet people with various experiences, both older and younger, so I am looking forward to seeing more stimulation in Switzerland.
If you are in a state of trouble now, you can just go to the study abroad agency to talk to you when you have time, so please take some action!