ACADEMIC PROGRAM
Academic programs build, develop, and enhance student's four Macro Skills.
Speaking, Listening, Reading and Writing
ESL, Business English, IELTS
7-8 Classes everyday
Student Challenge
Develop English skills in writing, reading, speaking, and listening
Study abroad / work abroad
Career advancement
Migration
WALES LEVELING SYSTEM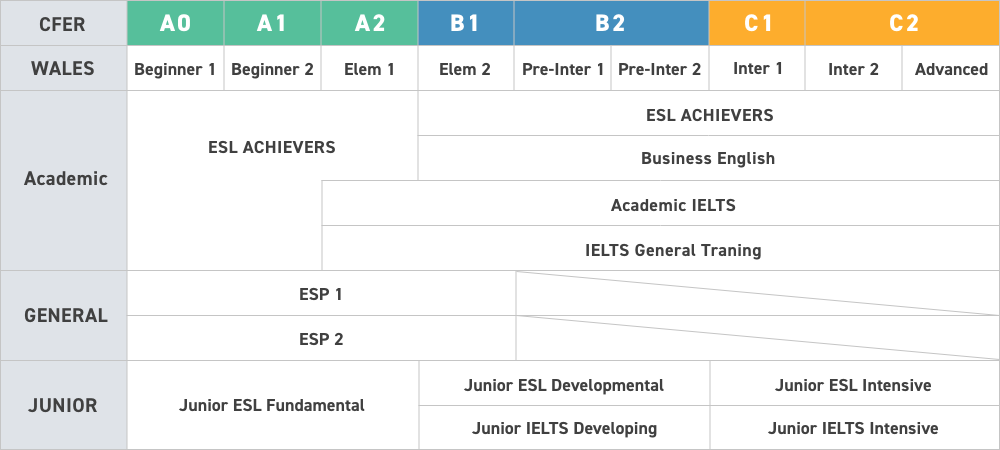 진솔하고 성실하게
학생 개개인을 지원합니다.
그것이 웨일즈어학원 교육 시스템의 가장 큰 장점 입니다.
교육 지원 시스템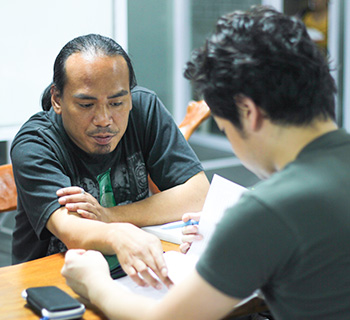 We only accommodate a small number of students. Why?
To take care of each individual student better than larger academies.
Is it fun for you when there are too many students and teachers that you don't remember their names or even have a chance to talk to?
If not, WALES is the better choice because of its homey atmosphere. Thanks to its small population, we are like a family mingled with international students such as Asians, Arabs and, just recently, Latin American.
We provide a variety of courses such as ESL, IELTS and TOEFL, and Business English. Moreover, WALES is popular for beginner students who want to improve their speaking skills.
Competitive Teachers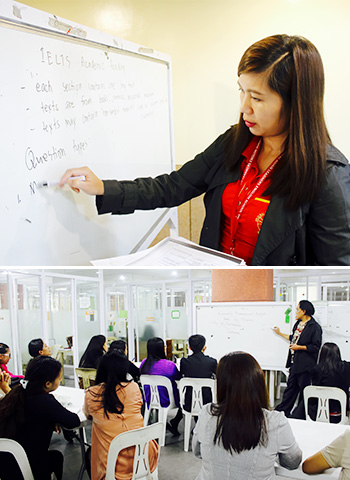 Hiring process is strict.
We proceed 3 steps (interview・Test・Demo Class)to hire teachers.
Interview: We focus on teaching experience and personality. Moreover we preferentialy Hire a teacher who has BLEPT (Board Licensure examination for Professional Teachers)
Test: Applicant must take exam which is made by school based on IELTS and TOEIC exam.
Demo Class: Head teacher and HR officer observes demo class in order to check applicant real performance and skill. The point we focus most is not only ability but also attitude to deal with beginner students.
We do two kinds of training and are constantly continuing to devote.
We provide training if applicant could pass those 3 steps. Applicants are finally allowed to be a member only if they could provide high performance during training. WALES has 2 remarkable trainings to regular teachers as well.
Lecture training: Trainer lecture grammar and pronunciation
Peer teaching: Teachers make small groups and share teaching method that they apply to class. Then teachers can learn and unify the knowledge from other teachers.