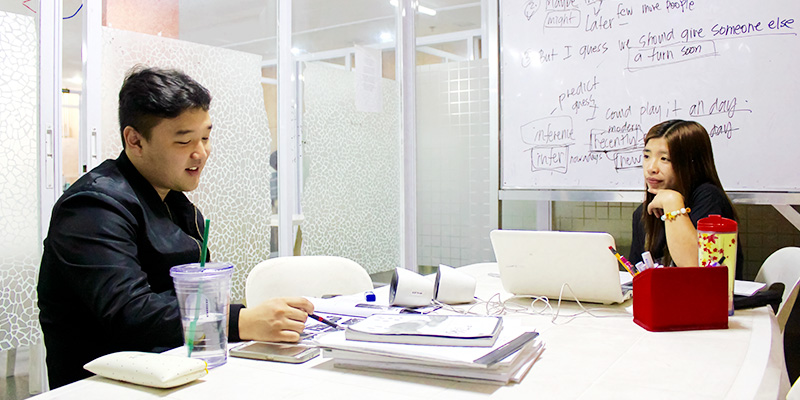 TOEIC PROGRAM
AIM: Help students increase their TOEIC scores
Goals: to attain the aim, the following are the objectives:
To familiarize students with the specific areas of TOEIC
To train and let them practice regularly
To enhance their analytical skill for each subject
TOEIC Course

Total Class: 5 Hours a Day 


5 Houres / 1:1 Classes

1:1 Classes


Speaking, Listening1, Listening2, Reading1, Reading2
Subject
Cluster
Description
Listening1
1:1 Classes
To improve reading skills through scanning and skimming.
Listening2
Reading1
To improve listening skills through continuous practice.
Reading2
Speaking
To improve speaking skills through answering various question types.
TOEIC course 1 day schedule example

| | |
| --- | --- |
| 06:30 | Getting up |
| 07:00 – 07:30 | Breakfast |
| 08:00 – 08:45 | 1:1 Classes |
| 08:55 – 09:40 | 1:1 Classes |
| 09:50 – 10:35 | 1:1 Classes |
| 10:45 – 11:30 | 1:1 Classes |
| 11:40 – 12:25 | 1:1 Classes |
| 12:35 – 13:30 | Lunch |
| 13:30 – 17:50 | Break Time |
| 17:50 – 18:50 | Dinner |
| 19:00 – 20:00 | Go Out |
| 20:00 – 22:00 | Self study |
| 23:00 | Going to bed |