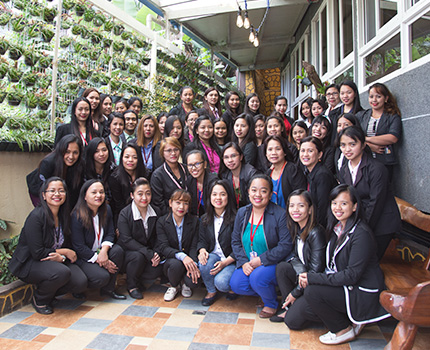 A

multinational school with good location and targeted English education system.
Qualified education for each of you
Small but capable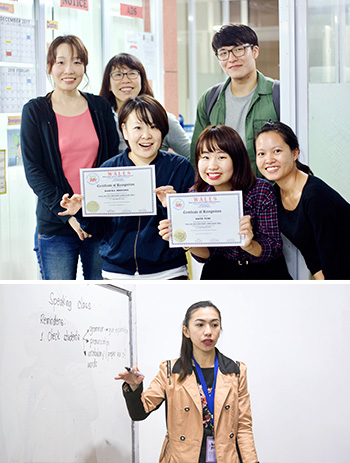 Everyone thinks, "The bigger, the better" but a majority of students being neglected?
WALES is a small academy that can cater to your needs. We have enough teachers and staff to focus on each student.
Teachers are professionals
Do you think that large academies always have the best teachers?
Teachers in WALES have undergone a strict screening process. Also, they have been trained to teach different subjects and use various strategies for students to learn better.
Moreover, majority are licensed and practicing teachers.
Student Satisfaction
Convenient/Comfortable Location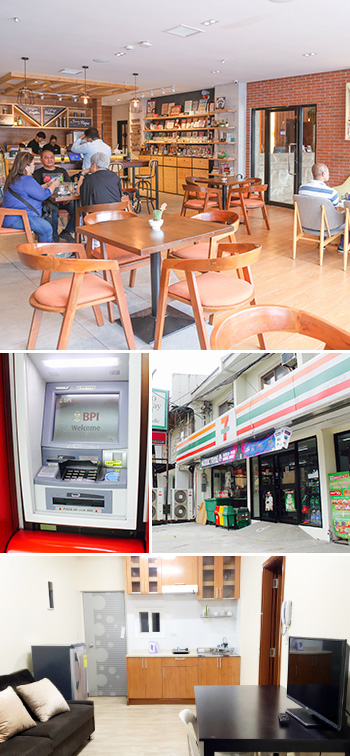 Location is one of the most important factors in choosing a school. Cafés, restaurants, bars, grocery stores, ATMs and gyms are all within 5-minute walk from WALES. It's so convenient that it gives you the time to study, relax and enjoy.
Flexible system is one of WALES's strong features which suits your life style. For example, if you choose ESL Flexible course, Finish classes at 3:00PM → Study in a café until 5:00PM → Eat Dinner → Study with YouTube at night. As you can imagine, you can maintain your lifestyle without the stress.
Clean Campus and Rooms
The school building has been recently built so the facilities are up-to-date. The school and rooms are constantly being maintained and cleaned by the staff.
Dormitory gallery
Meals of WALES
School Atmosphere
Improving Communication Skills with Diverse Nationalities and Age Variety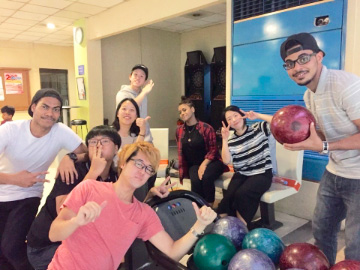 Some students regret their decision of studying in the Philippines because of the similarity of student POPULATION and AGES.
WALES has a population of 6 nationalities with an age range of 14-70 which is quite homey. You don't have to worry about your age, nationality, or level.
We try to regulate the rate of each nationality for you to keep speaking English and be able to attain cultural exchange. WALES is now popular for those who "want to learn other countries' cultures and not only to study English."